I wanted to share the gift idea I had this year for my family's $10 limit Christmas. I looked high and low for small gifts with meaning, and was having a really hard time. I then looked on Pinterest (here's my holiday board) and an idea struck me: homemade gifts!
I kept the same budget rule for my co-workers. I packaged the marshmallows that I made along with a homemade hot chocolate mix (recipe here...used real powdered milk, not soy). I took some festive tartan & gold fabric, cut it into squares, and placed it over canning lids that went with the jars we got for our wedding. I also made little tags to tie on with twine, which had instructions on how to add the mix to hot milk.
We obviously had to taste-test the mix + marshmallows! My co-workers said it was all just so rich and divine.
For my family, here is what I made:
I made a few pounds of spiced nuts (
recipe here
) and split them up evenly into plastic
treat bags
*. I was happy using this little
kitchen scale
we got as a wedding gift. It made sure that everyone got the same amount of nuts!
I also made little tags and tied the bags with more baker's twine.
I made my family small jars of the hot chocolate mix as well. I used cute red with white polka-dot fabric under the lid and striped red/white twine to tie on the tags.
For the 4 ladies, I made tea bags filled with black tea and chai spices. I kind of followed
this recipe
, but knew that masala chai is always different with each cook so it's OK to kind of throw different things together and fudge it. Again, I made more tags and packaged them in little canning jars.
For the 3 boys, I made a batch of bacon jam,
recipe
from the Kitchn. This was the only perishable item, so I had to keep it in the refrigerator and cooler during Christmas. It is an awesome and easy recipe that I think everyone should try. I packaged it in cute jars like the ones above.
For wrapping, I found these amaaaaaaazing Boston Terrier Santa & Mrs. Claus bags at Marshall's. They even had glitter on them. I mean, these were
meant
for me, right?
My mother texted me the other night, and mentioned that she and dad had dug into the tea and hot chocolate mixes and loved them. They are especially perfect for this damn Polar Vortex 2.0!
Hope you've gotten some inspiration for your next hostess/birthday/Christmas/whatever gift!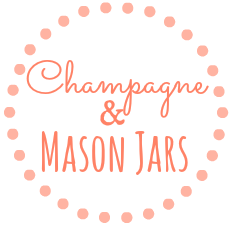 *Amazon affiliate links