We woke up early again for our last morning in Portland. We decided to walk around Old Town/Chinatown before hopping on the noon train to Seattle.
First stop: Breakfast! We stopped at Pearl Bakery in our neighborhood. It reminded me a lot of our favorite bakery at home, Sunflour. They have a wide variety of pastries, fabulous looking breads, and great coffee
We shared the cinnamon "crown" (leftover croissants chopped up and baked in a mold) and a chocolate croissant. Yum!
Since it was still a little early, there wasn't much open around town. So we just wandered.
I loved the cool old neon signs that were everywhere in Portland. It kept reminding me of what an old city it is!
The Chinese gardens didn't open until later that day, but they looked really cool from the street!
I am the queen of taking bad selfies, and this was no different. We wanted to capture the Portland sign...whoops!
Here it is in all its glory. Isn't it the coolest?
We ended up walking around the bustling downtown area for a while. There were tons of stores and restaurants in this part of town, but it was much more commercialized than in our neighborhood. It was where all of the banks, law firms, etc were located. It was busy by 9AM!
We picked up salami, prosciutto, blue cheese, Cabot clothbound cheddar, an asian pear, and a baguette. We also popped into Sur La Table for a little knife and a cutting board for our goodies. We travel in style! We also played some card games to entertain ourselves. The trip flew by in an instant!
They had a kielbasa "corndog" that was totally ridiculous and amazing
And these delicious deviled eggs. I'm a sucker for these!
We sat and chatted with Mike the bartender for a few hours, as he so kindly let us pick his brain about what we had to do the rest of the week. Luckily it was a pretty quiet night, being a Tuesday, so we also got a lot of insight from the servers as well!
With a long list of MUST DO's, we headed back home and crashed.
More to come!
xoxo,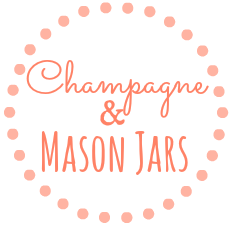 *affiliate link